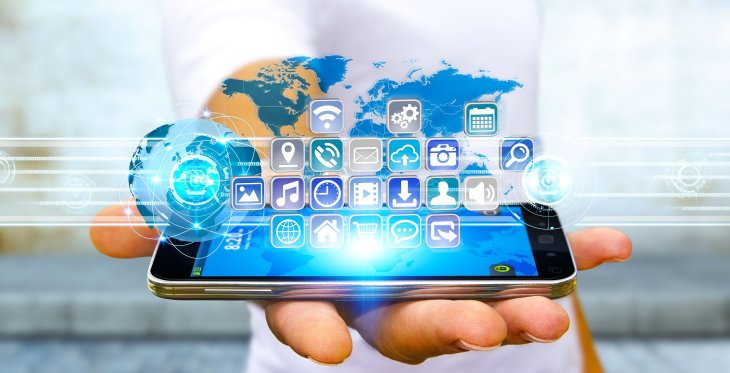 Mobile apps have become the face of modern businesses in the last decade. People always look for various types of mobile apps for different purposes. Some of them provide them with information, and some can help them to communicate. While the other apps can let the user buy products, some apps also help people share their thoughts and content with a wider range of web users.
Thus, the demand for professional mobile app development companies is always high. Businesses often look for teams to design and develop superior quality apps for mobile users to support them in various aspects. 
If your organisation needs a user-friendly and result-driven mobile app, you must find the right mobile app development team for this. There are some tips to help you in choosing the best service provider.
How to Choose the Best Mobile App Development Company?
Check for Reviews and Feedbacks
Before you hire a company to develop a specific type of app for your business, you should check online reviews about this service submitted by their clients. All these reviews must be genuine and not paid. You should consider reading the feedback posted on their website or look for Google reviews about a company and their mobile app development services.
Ensure the Security
It is important to ensure that your ideas regarding the app will be kept secured with the app development team until the end-product hits the market. This will eliminate the chance of seeing replicas of your app in the market even before you launch the original one. Ensure that the IT company you hire for app development is completely trustworthy and secure with all your data.
Efficient Team
From the initial discussion with your in-house team to the final delivery of the project – everything has to be done with the utmost professional approach and friendly manner. The team must keep you posted about their daily progress with your project. This will eliminate the chance of getting something finally in hand which is not all relevant to your requirement. When you have the idea of the step-by-step execution, you can find whether the work is getting on the right track or not. This will save time and help you to get a flawless product on time.
Quality of the Design
While looking for a good mobile app development company, it is required to check the quality of its design. It has to be unique, relevant to your business goals, match your brand value and help you to improve the same. Check the design portfolio of the company to get an idea about their skills. 
Trusted QA
A good mobile app development company cannot be formed without a trusted QA team. The testing measures must be of the highest standard, and the quality checking team should have in-depth knowledge of the product and your industry too.
Webcraftzs Technologies is a reputable web development company that provides excellent mobile app development services to modern businesses. If you need their assistance to design and develop smart and user-friendly apps, please get in touch with the team.